FMS Services:
Testimonials:
Quail Hollow Apartments

" Thanks to FMS for keeping me in the loop!. Previous collections companies have never ..."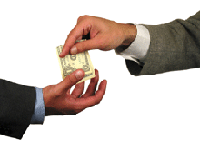 When your business needs capital to grow, and cannot wait for debt to be repaid over time; FMS Financial Solutions can purchase your debt on a flow (loan by loan) or bulk (deck of debt) basis. We have the financial resources, the expertise, and the professional capabilities to complete debt acquisition quickly and discreetly so that you can move forward with confidence. Our knowledgeable representatives will work with you to guarantee a quick return for your secured and unsecured debt.
FMS Debt Acquisition Advantages:
Cash Flow:
In the life of any business, the ability to handle immediate cash needs to cover operating expenses or expansion objectives are always a concern...
Close the Books:
In many instances it is more valuable to sell delinquent or defaulted debt rather than maintaining them on the company's financial records. For accounting purposes, businesses often sell their debt on a quarterly or annual basis...
Time Value of Money:
The advantage of liquidating a portfolio of bad debt, allows you to enjoy the time value of money. At FMS we will evaluate your portfolio and offer a highly competitive bid to purchase your debt...
Read More...

Consumer Services:
This communication is from a debt collector.
This is an attempt to collect a debt.
Any information obtained will be used for that purpose.