FMS Services:
Testimonials:
Dreyfuss Brothers, Inc.

"... we have been extremely pleased with their collection results and professional level of service."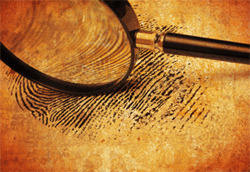 Financial protection begins with knowing your employees before they have access to company data, financial records or other sensitive information. FMS Financial Solutions offers reliable, comprehensive background investigations to assist your business in making informed hiring choices. The menu of services includes, but is not limited to: educational degrees, employment verification and reference checks, legal actions brought against an individual and/ or criminal history, driving records, credit history, social security number verification, professional licenses.
FMS Criminal Background Investigation Advantages:
Confidence in Hiring Decisions:
In today's society, employers have difficulty in determining the integrity and truthfulness of the information provided by prospective employees based solely on the application submitted...
Confidence in Securing Vital Information:
Identity theft and computer fraud have become the reality in today's business environment. Many businesses employ workers who have access to your customer's confidential information...
Convenience:
At FMS we have developed propriety, secure, easy to use technology to allow our clients the ability to request and receive criminal background investigations online...

Consumer Services:
This communication is from a debt collector.
This is an attempt to collect a debt.
Any information obtained will be used for that purpose.